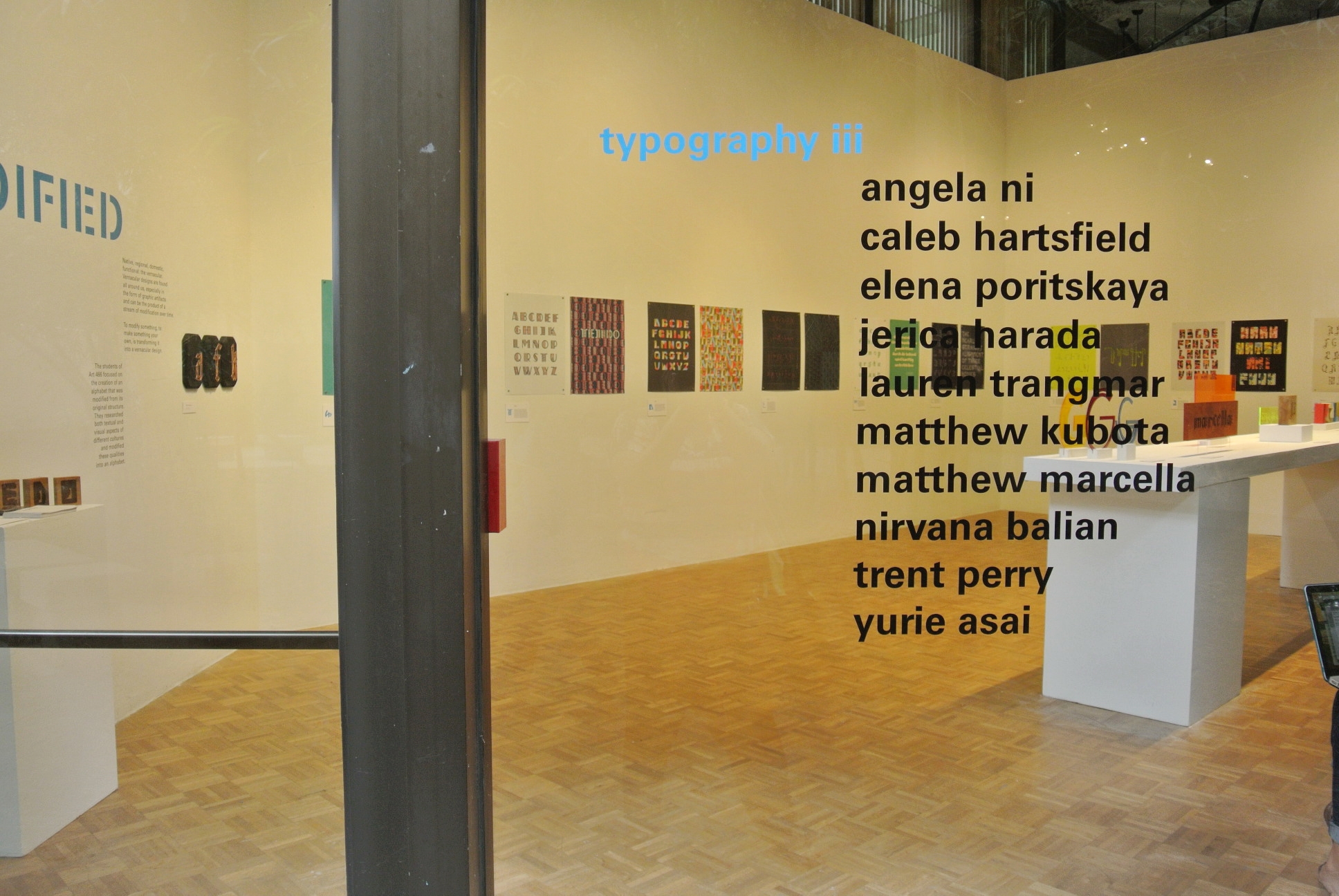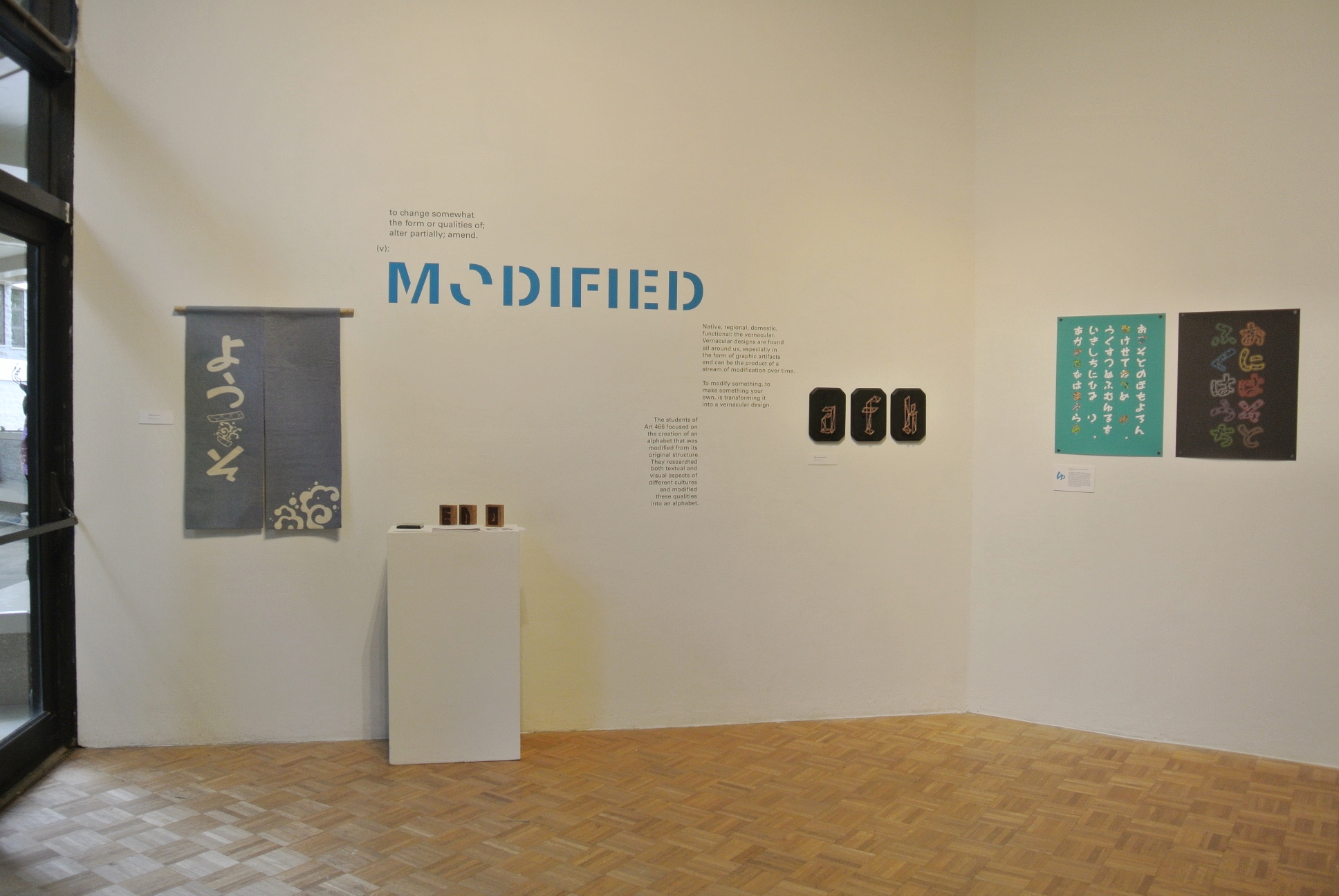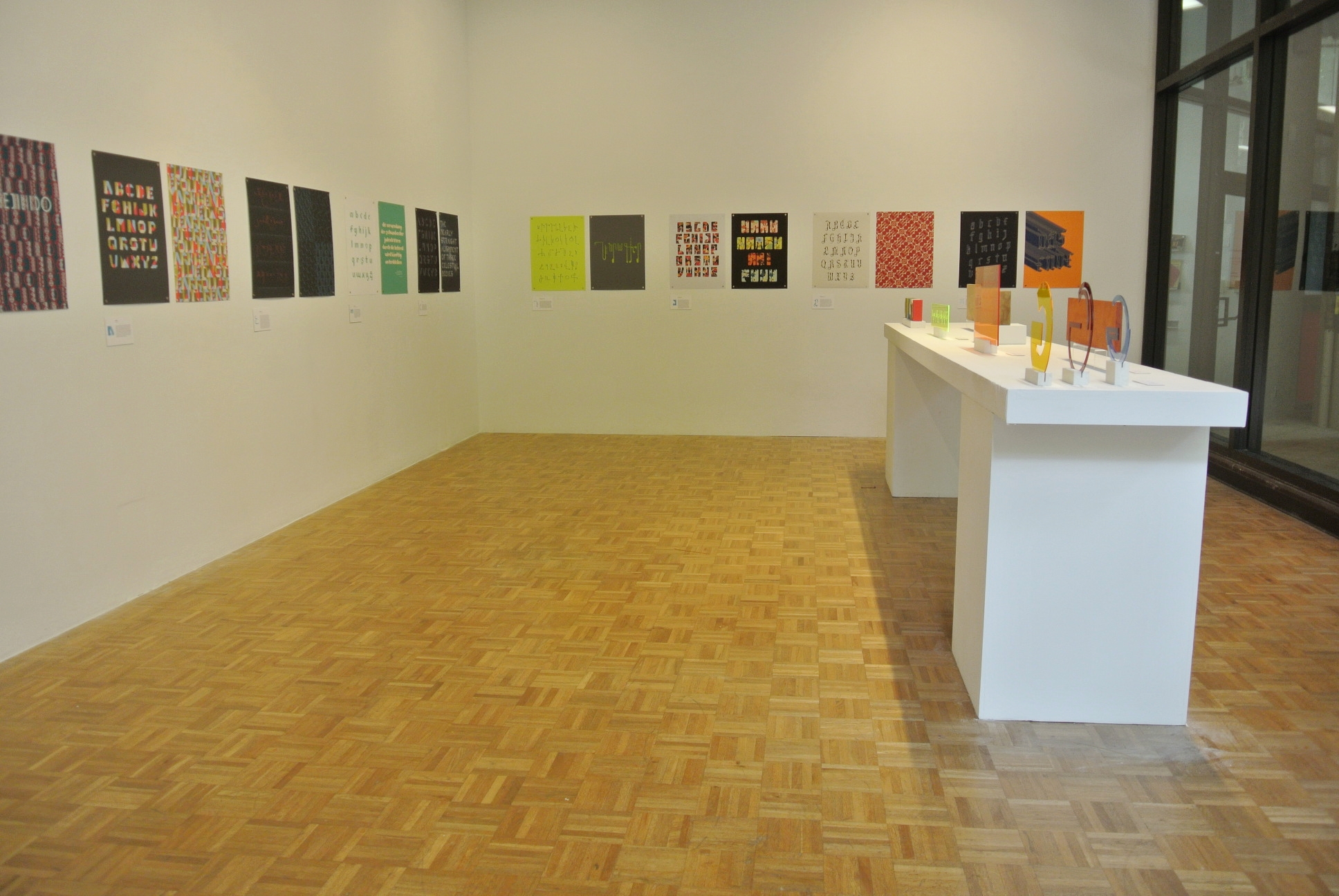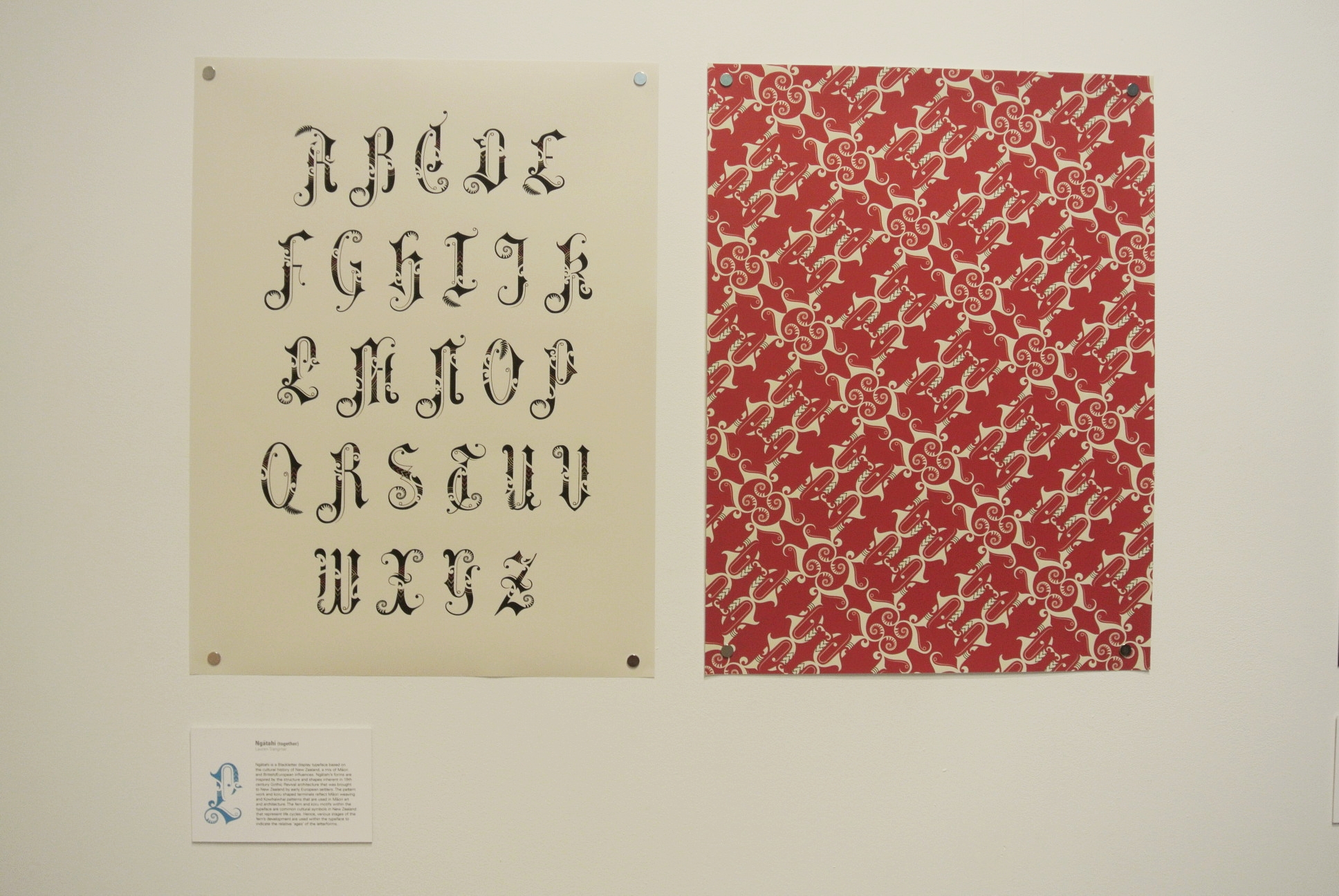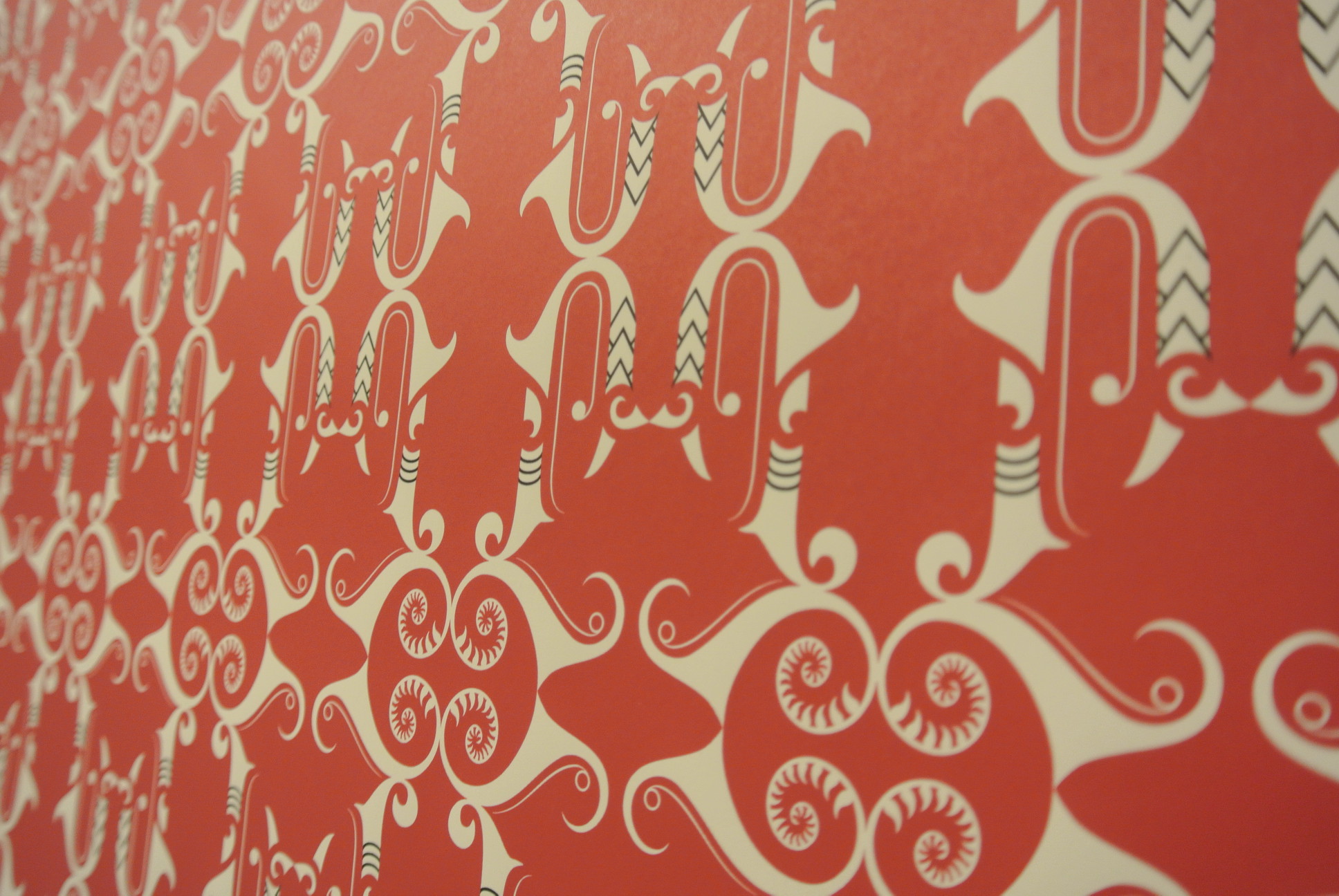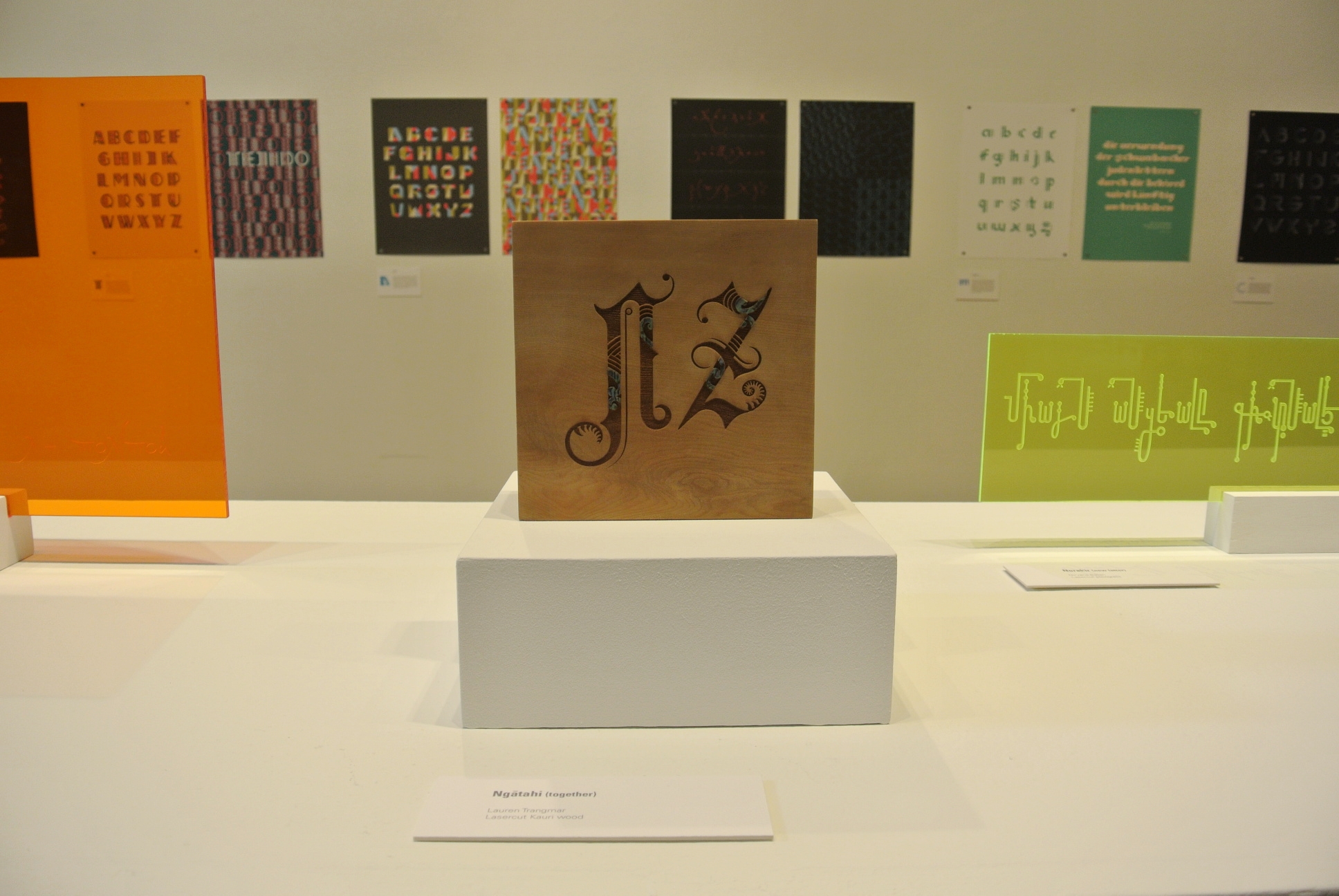 Modified Exhibition 2015
A Group exhibition called 'Modified' was held in the Commons Gallery at the University of Hawaii at Manoa to showcase the final typeface designs created as the primary focus of this project.
Ngatahi is a blackletter display typeface based on the cultural history of New Zealand. Until recently New Zealand has been a largely bicultural country comprising of two dominant cultures; Maori and British/European. Ngatahi's forms are influenced by the structure and shapes inherent in 19th century Gothic Revival Architecture; a style that was brought to New Zealand by the early European settlers. The pattern work and koru shaped terminals are a reflection of Maori weaving and Kowhaiwhai patterns that are commonly used in Maori art and architecture. Applications include: Alphabet, Specimen Poster, Patterns, Wood Carving, Process Book Design, Exhibition. More photographs coming soon...